John Bridcut's ravishing new film of Benjamin Appl and James Baillieu performing Schubert's Winterreise at the stunning Julier Tower in Switzerland, is worthy of your attention when it's broadcast on BBC Four free-to-air on Sunday 27 February at 8pm.
The film will also be available worldwide via the streaming service Marquee TV.
A joint production between Swiss broadcaster SRF, Marquee TV and the BBC, the much-loved documentary film-maker adds to a considerable archive of films with a dramatic realisation of Schubert's epic German song-cycle, set in the breathtaking landscape surrounding the modern architecture of Julier Tower.
The ninety-minute film is a feast for the eyes, partly because of the considerable amounts of snow (which started to fall minutes before filming began). But the visual treats are also down to Bridcut's director who seizes every opportunity presented to him. Baritone Benjamin Appl is made for TV, not only because of his ridiculously chiselled jawline, occasionally painted lips, and unfailing ability to look straight down the lens of the camera. This makes Appl's visual communication unnervingly direct, with breathtaking shifts in storytelling effortlessly conveyed in facial expressions alone. Add into the mix his stunning vocal qualities, boyish looks and dry wit, and in an instant the song cycle is transported into something present day, relevant and unexpectedly urgent.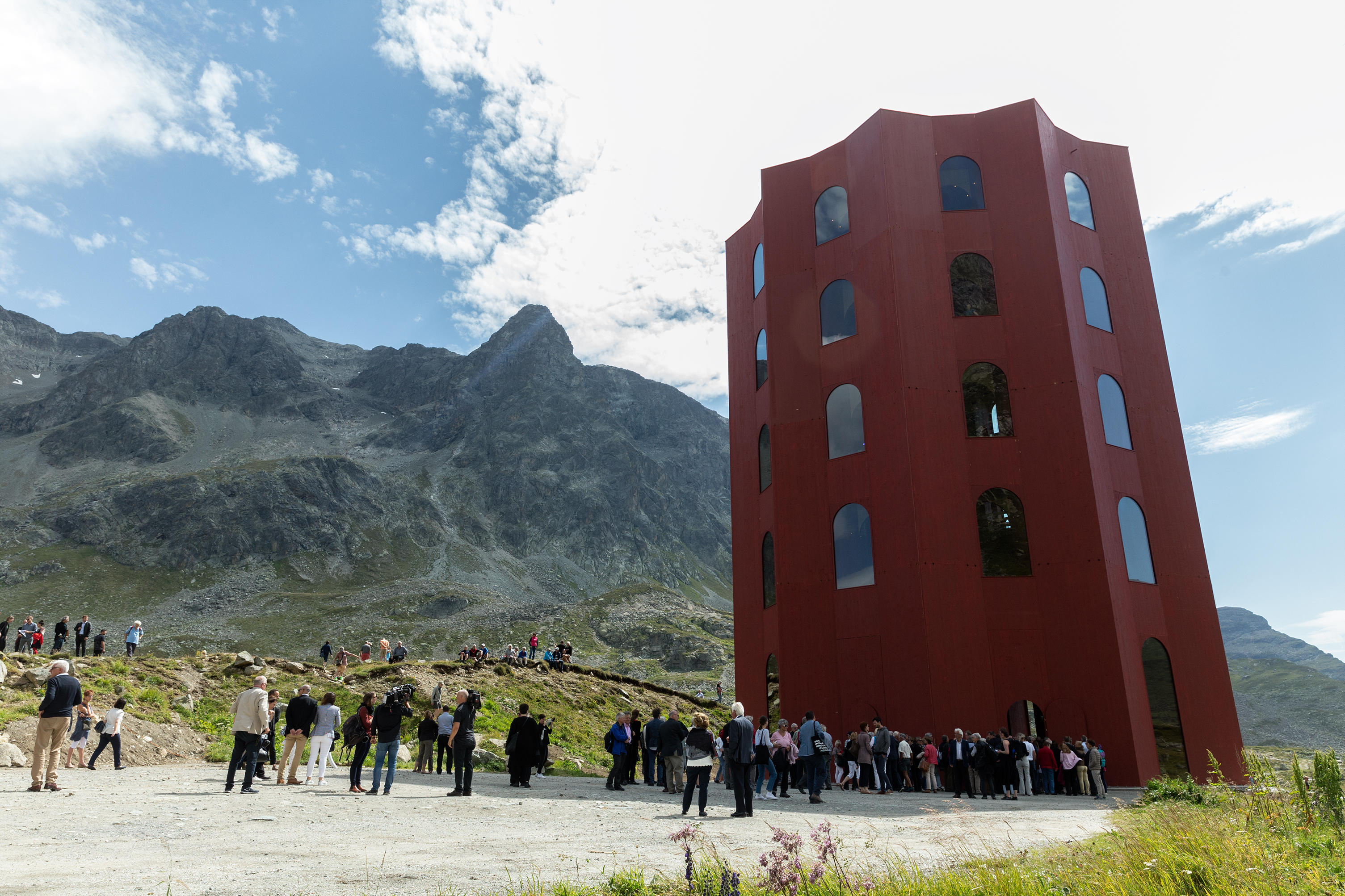 Pianist James Baillieu – the other half of this powerfully expressive duo – occupies the theatrical interior of Julier Tower with style and weight. Appl uses the space around to great effect looking inward and outward in a production that is dripping with metaphors.
Particularly impressive is the way the 72 minute song cycle is broken up into segments, with exchanges between pianist and baritone, Brigitte Fassbaender, plus a host of young performers eager to seize the moment unpicking in conversation some of the detail in the work itself.
After two years of digital streams where clicking play on a screen was the only barrier between audience and (virtual) performer, there was a sense of impatience experience having to sit through twenty minutes of thank yous from singer and producer before the screening got underway.
The payoff more than made up for it. In Winter Journey, Bridcut, his team, Appl and Baillieu have created something for TV that has a sense of 'live', something that escaped much of the digital output many musicians and their management struggled to get a handle on during the pandemic. No surprise really.
TV is hard. It's the most brutal kind of storytelling that demands considerable knowledge and expertise, not to mention time and money. There was precious little of any of that available on this project, filmed in multiple takes inside and outside (the sound engineering is a thing of beauty) as it was up a snowy mountain in only three days, in the second year of the pandemic.
That it happened at all is impressive. That it is so compelling a watch is down to the cast in front of and behind the camera.
Be sure to look out for Appl's natty knitwear too. Tasty.
Listen to Benjamin Appl in conversation discussing the Winter Journey film in an episode from the Thoroughly Good Classical Music Podcast.